The Volvo EX90 Comes Standard with LiDAR Technology
We Love Keeping Drivers Safe
The 2023 Volvo EX90 is almost here, and we can't wait! This vehicle will debut on November 9th, and is expected to go on sale sometime next year. One thing we are excited about in particular is the LiDAR system, an Advanced Driver Safety Assist System (ADSAS), created by Luminar. Volvo has always made safety a priority. Did you know that Volvo is actually responsible for the three-point seatbelt? This is just one example of the brand's safety innovations over the years.
The EX90 will essentially be an electric version of the XC90. In addition to an electric motor, the EX90 will see updates to headlights, and of course, safety features. This is where LiDAR technology comes in. So what is LiDAR? This system uses a pulsed laser to measure distance. It's currently pretty rare to find this technology used in production vehicles, so this is a very exciting move for Volvo!
The LiDAR system will be able to detect the road ahead, whether in sunlight or total darkness at highway speeds, alerting the driver of dangers that may be ahead. At first, the alert will be gentle, but it will become more intense if necessary. If an accident does occur, the EX90 will safely stop and call for help.
In 2021 and 2022 LiDAR began to be used on specific production cars. This system is extremely accurate and uses light to display a more updated 3D map of the vehicle's surroundings. LiDAR is set to be a standard feature on the EX90.
Along with the LiDAR system, the model will come with cameras, ultrasonic sensors, and radars. According to the Volvo Cars CEO, Jim Rowan, this system can pick up a black tire 120m ahead on a black road in the middle of the night. Talk about an impressive safety feature!
We expect the system to reduce crashes leading to serious injury and death by as much as 20%, and the risk of all collisions by 9%. The car will also feature a radar sensing system on the interior, which will remind the driver if other passengers are left in the vehicle. 
The EX90 will be revealed at 9 AM ET during an event in Stockholm. The event will be livestreamed here. 
We love to see how Volvo continues to emphasize safety and constantly creates new safety features to make the road a better place for us all. If you have any questions about the LiDAR system or Volvo vehicles, reach out to us today at Keystone Volvo Berwyn. Our staff is happy to help you select the perfect vehicle for you!
_________________________________________________________________________________________________________________
4 Areas Where the XC90 Outshines the Q7
Volvo's Performance, Efficiency, Safety, and Tech Are a Class Above
Both the Volvo XC90 and the Audi Q7 are both good options for luxury SUVs. But which one comes out on top? At Keystone Volvo Berwyn, we are confident the XC90 is the superior model. Let's get into why!
Performance and Engine Options
The Q7 offers 2 choices for the engine, while the XC90 offers 4 powertrain options. All of the Volvo engines are 2.0-liter, 4-cylinder engines. We are going to highlight a few of these options: 
The T5 engine, for example, is available on the XC90 in both front- and all-wheel-drive, and turbocharges the power to 250-hp. If you're looking for even more power, we've got you covered! The T8e is a plug-in hybrid engine, available on the XC90, that creates a whopping 400-hp and 472-lb-ft, thanks to the electric engine! 
The Audi 2.0-liter turbo reaches 248-hp and the 3.0-liter turbo V6 has 355-hp. Given its size, this number is disappointing, especially compared with the Volvo. When we're talking about powerful engines, the Volvo is the clear winner.
Fuel Economy
The Volvo's T5 engine and front-wheel-drive provides 21 mpg in the city, 30 on the highway, and 25 combined. All-wheel-drive puts those numbers at 20/27/23. The Volvo's T8e engine option has an all-electric range of 18 miles, and 27 combined after that. The miles per gallon gasoline equivalent, or mpge, is rated at 55 by the EPA. 
The Audi, on the other hand, is estimated to reach 19 mpg city, 23 highway and 21 combined on its smaller engine. On the larger, V6 engine, it should reach 17/21/18. 
While both brands use premium gasoline, due to their luxury status, the Volvo once again proves to come out on top in terms of fuel economy.
Safety
Safety is one of the features car owners should not skimp on. The Volvo brand has always made safety a top priority, which can be seen through the array of standard features available on the XC90. This model comes with adaptive cruise control, Pilot Assist, lane guidance, rear parking sensors, blind-spot and cross-traffic alerts, road sign info, collision mitigation, and seat  belt minders. 
These safety features are not standard on the Audi. While you can still find cruise control, traffic sign info, and blind-spot alerts on the Q7, these are only available on higher trim levels. 
Because these safety features are standard for Volvo, as we believe they should be, the XC90 wins here too.
Technology
The XC90 comes equipped with a 12-inch digital instrument display and a 9-inch touchscreen infotainment system. These features provide advanced connectivity and communicate data intuitively. The XC90 also offers the option of a head-up display, which does a great job of keeping you connected. There is also an available Bowers & Wilkins® premium sound system, which surrounds you with immersive sound. Volvo even has an app that allows you to remote start and pre-climatize your vehicle. 
The Audi offers similar features, but fails to reach the same standard. For example, while it features a 12.3-inch virtual cockpit instrument display and an available Bang & Olufsen® premium audio system, it lacks the customizable power steering response, rain-sensing wipers, and more, which the XC90 provides.
Both of these SUVs have a spot in the luxury space, but only one can come out on top. The Volvo has better engine options, fuel economy, safety features, and standard tech, all of which we think are very important aspects of a vehicle. If you are interested in the XC90, visit us at Keystone Volvo Berwyn or schedule a test drive!
__________________________________________________________________________________________________________________
5 Best Features in Volvo SUVs
So Much to Love!
Volvo makes some pretty special vehicles, and that includes their SUV models. But what is it about SUVs exactly that makes them stand out against the rest? There are plenty of reasons we could get into, but today, we're going to talk about five of them. Let's take a look at some of our favorite Volvo SUV features!
Collision Avoidance
No one wants a car they don't feel safe in. Volvo has an awesome array of safety technology, so you don't have to worry! The collision avoidance technology works to help you avoid colliding with other vehicles or pedestrians. It will first warn the driver, and then use automatic braking if the driver does not react. You never know what you're going to see on the road, and this technology helps ease fears of potential threats by protecting against them. 
Surround View Camera
It's frustrating not knowing what obstacles may be hiding where you can't see them, or trying to park in more confined spaces. That's why the surround-view camera is one of our favorite features! Volvo SUVs come equipped with four high-definition cameras, which give a 360-degree bird's-eye parking view. The camera system eases the stress and uncertainty that can come along with getting in and out of tight spaces.
Connected Safety
One of the best examples of modern technology, the connected safety feature uses cloud-based communication to keep you in the know of road conditions. This feature shares real-time data to help prepare the driver, by using a symbol on the display-either the driver display or the optional head-up display. It will also alert other connected vehicles that have noticed slippery conditions.
Car Seats
You may not spend much time thinking about the work that goes into creating the perfect car seat, but it makes a difference. The seats in Volvo vehicles are made with both safety and comfort in mind. The seat and the seat frame work together to absorb energy, which lowers the risk for spinal injuries. The seats also have a built-in whiplash protection system. While we hope, of course, that you don't get into an accident, these seats add extra protection in case it does happen. They're also comfortable and provide an all-around pleasant experience. 
Cleaner Cabin Air
In 2020, the brand introduced its air quality system. The Advanced Air Cleaner Technology prevents up to 95% of dangerous PM 2.5 particles from getting into the car. Wherever you may take your car, you should be able to breathe easy! 
"We believe that clean air is good for you, both from a health and from a safety perspective, and we will continue to push the envelope in this area," said Anders Löfvendahl, Senior Technical Expert on Cabin Air Quality at Volvo Cars. 
This technology was pioneered by Volvo, and that is something we are particularly proud of. When you choose to go for the Volvo brand for your SUV, you open yourself up to the possibility of more comfort, and that includes breathing cleaner air!
There are so many ways that Volvo has proven itself to be a fantastic brand. There are plenty of features in the areas of safety, comfort, and more that make Volvo SUVs a class above the rest. If you are interested in learning more about our SUVs and available features, visit us at Keystone Volvo of Berwyn or schedule a test drive today. We can't wait to meet you!
__________________________________________________________________________________________________________________
What Makes Volvo SUVs So Unique?
A Class Above the Rest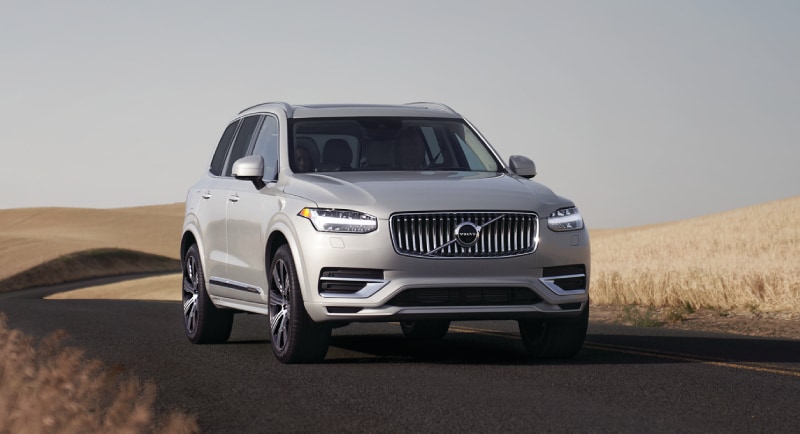 Volvo has long been known for its luxurious feel, as well as its excellent safety ratings. There are so many different factors that make us believe in the Volvo brand as strongly as we do. Let's take a deeper look at why Volvo SUVs are so unique. We think you will feel the same.
Family Friendly
We know one of the most important factors of owning a car, for many people, is how suitable it is for families. With Volvo, you and your family are sure to have a top-tier experience. Volvo's large SUVs are great for family trips, they have ample space for both cargo and passengers. With Volvo's interior space, no one will be feeling cramped on those long car rides. Volvo SUVs also come with plenty of headroom. Some vehicles even have built-in booster seats and ample room for strollers, so if you happen to have little ones, they'll be extra safe and accommodated.
Off-Road Availability
Another feature of Volvo SUVs that is sure to impress is their off-roading ability. Many vehicles in Volvo's lineup come equipped with an advanced all-wheel-drive system that enhances their off-roading capabilities. Additionally, the all-wheel-drive systems help provide extra traction, which is especially helpful when dealing with elements such as snow and rain.
Safety
We briefly touched on the safety of Volvo vehicles above. As we mentioned, Volvo has a reputation when it comes to high-class safety-it's actually one of the main things it's known for. Volvo even pioneered the Side Impact Protection System, also referred to as SIPS. All Volvo vehicles come standard with rearview cameras as well. Many other safety features are also offered, such as lane-keeping assist, blind-spot warning, emergency brake assist, and more! The XC90 specifically has gotten recognition for how incredibly safe it is, winning the "Safest Car in the World" title in 2017 by IIHS. This model includes advanced safety features such as radar-based cruise control, a protection cage, and driver alert control.
Luxurious Design
Not every SUV can claim to reach the level of luxury that Volvo provides. That's one of the biggest reasons why Volvo vehicles are so special. Volvo designs are never boring and always elegant. These vehicles provide style, comfort, and premium features. 
Let's look at the XC90 again. This model is designed beautifully on the exterior and the interior. It has a sleek look to it and uses high-quality materials in the cabin. The upholstery and extra seat cushioning, for example, provide an incredible amount of comfort and luxury. On the outside, there are tons of details such as chrome trim that truly make it stand out from the rest. This type of care and detailing can be found across Volvo's lineup.

Volvo truly is a brand to stand behind. Volvo SUVs have so much to offer, including, but certainly not limited to, luxurious design, safety, off-road ability, and their family friendly nature. For us, there's no question that Volvo vehicles check all the boxes! Car-buyers will have their expectations not just met, but exceeded with Volvo SUVs. Stop by Keystone Volvo Berwyn today to take one for a test drive! As always, our staff is more than happy to help you find your next vehicle!
__________________________________________________________________________________________________________________
Meet the Volvo 2022 S60 Black Edition
Volvo is always coming out with new and innovative designs. This time, the brand has released a new version of the S60, The Black Edition. This sleek trim will be available in limited quantities for 2022. 
There are a few new aesthetic changes that have been made to this model. The grille, grille slash, and Volvo logo are all finished in gloss black. The wheel arches, body trim, and the standard 19 inch wheels are treated the same. On the back of the vehicle, the badging, including the Volvo wordmark, is all blacked out. The tailpipe finishers are also darkened.
There are actually 2 color options available for this edition. The Onyx Black Metallic paint will be the more uniform, fully black option of the two. If that's not your thing, however, there is also the option of Crystal White Metallic paint. These are the two options available for this special model. You won't find any other colors here!
This edition was created specifically for those of us in the U.S. The idea was so well received by the company executives that it was approved very rapidly, and went from a prototype to production in only 13 months! The design came from the U.S. design studio in California and will be built at the factory in Ridgeville, South Carolina. 
So how much will one of these cars run you? The Black Edition starts at $40,000, making it a great value for such a premium and exclusive product! This edition is available on the plug-in hybrid Recharge model and the S60 Momentum and R-Design. Because it is a limited edition, there are less than 450 models expected to be produced in 2022. If you want to get your hands on one of these slick and sophisticated vehicles, act fast! They should be arriving at select dealerships this spring. Give us a call at Keystone Volvo Berwyn for any questions about inventory!
What do you think about the Black Edition?
---
Here's Why the 2022 Volvo XC90 Is Such a Great Family Car.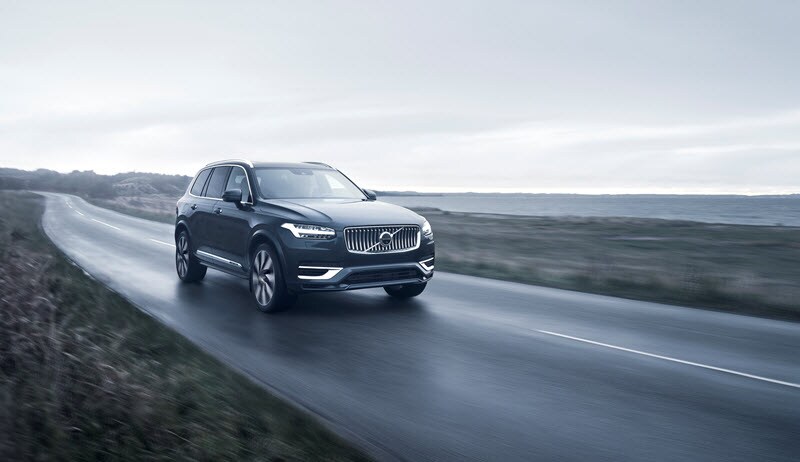 The concept of a family car can be a little tricky to define. Concepts like a race car or road-trip car paint specific images-or at least relatively consistent sets of expectations for what this vehicle might look like and what it can do. 

A word like family, however, can mean a lot of different things to different people. For some, it might refer to a sprawling extended family. For others, it's a tight-knit squad (plus a little league member or two). Another family might consist of two close friends or even close roommates. All of these are different, but equally valid interpretations of the word. 
To that end, talking about the features of a good family car seems like they'd be too wide and subjective to list. After all, every family looks different, and it stands to reason that every family's routine, needs, and driving habits are different too. 
While that may be the case, we believe that there are several things that make something a universally good family car. That's why we're prepared to prove it by taking a look at a universally good family car! 
Enter: The 2022 Volvo XC90. While the XC90's lineage needs very little introduction-as it's Volvo's signature luxury SUV-the 2022 edition specifically is a showcase of everything that makes for the perfect family vehicle. 
Let's take a look! 
Luxury Interior = Happy Passengers
It doesn't matter which of the XC90's five different trim packages you select: this car features a thoughtful, luxurious interior that provides much-needed comfort for long drives and morning commutes. As any parent who's had to navigate crowded US Route 30 traffic with a restless grade schooler in the backseat, a good interior is a game-changer. 
The larger size of the 2022 XC90 means that everyone is afforded a comfortable amount of legroom, even passengers in the third row of seats! An integrated 9.0-inch touchscreen makes streaming media and controlling the vehicle's climate a breeze too. Parents of middle schoolers and teenagers will get plenty of mileage out of the optional mobile Wi-Fi hotspot-especially on longer drives. 
Volvo Cars Excel Where It Matters Most: Safety
For nearly a century, Volvo cars have been some of the safest vehicles available. That proud tradition can be seen in spades when you read the feature list of the 2022 Volvo XC90. It shouldn't surprise anyone to hear that this vehicle earned perfect safety ratings from both the NHTSA and the IIHS. 
To that end, the XC90 features a variety of standard safety features such as automated emergency braking, robust blind-spot detection, and lane-departure warnings. Volvo's safety engineering doesn't just come from a durable body and good shock absorption; it's suite of safety functions work to completely prevent accidents by giving drivers complete awareness of their surroundings. 
As far as family driving is concerned, this is arguably the most important set of features. No matter how fast, comfortable, or affordable a car is, there's no substitute for the peace of mind that comes from safe engineering. After all, every time that you take a family road trip or drive to a little league game, you're literally entrusting some of the most valuable things in your life to a car's engineering. 
For any other brand, that would be a terrifying prospect. For new Volvo cars, however, it's a comforting one. 
A Long Lifespan Means the XC90 Can Serve Multiple Generations of Drivers
The best (and occasionally most stressful) aspect of families is that they're for life. While the 2022 XC90 might not last quite that long, its reliable nature and robust safety features make it the perfect vehicle for teenage drivers, college students, and young adults. 
In addition to offering a variety of features that make the road less scary for a young driver, Volvo cars also hold onto their value incredibly well. This means that you can buy a new XC90 to celebrate a new child in the family, and still reasonably expect to send it off to college with them. How many other cars can brag about that kind of longevity? 
Ultimately, the thing that makes a vehicle into a family car isn't just a set of features or technical specs. Rather, it's a space that you can share together-it's a backdrop to adventures, commutes, and countless other formative moments. While you can't pick out your family at a Volvo dealership, the new 2022 Volvo XC90 means that you can absolutely pick the perfect car for them. 
If you want to learn more about this amazing car, or if you're ready to schedule a test drive and see what the hype is about, then visit Keystone Volvo in Berwyn today!
---
Here's How Owning a Volvo XC60 Recharge ACTUALLY Saves You Money
These Electric Volvo Savings Add Up FAST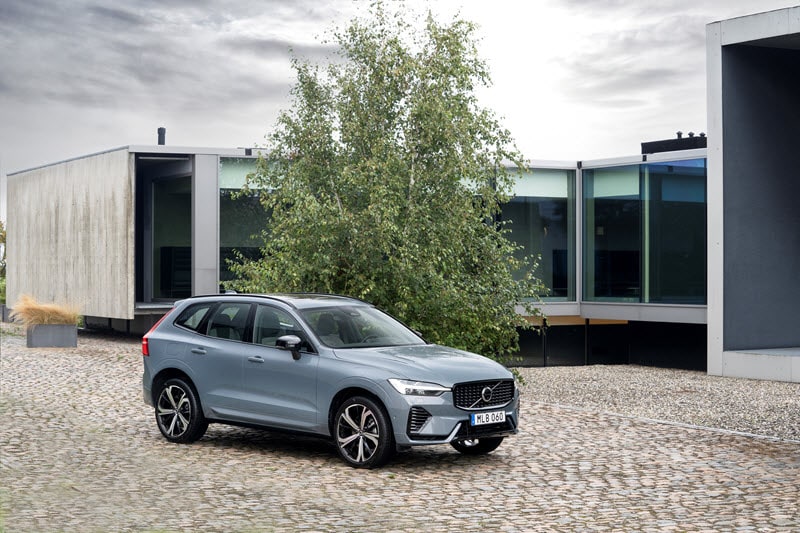 It can be hard for drivers to think of a new Volvo hybrid as being cost-effective when they first see the price tag. While cars like the 2022 Volvo XC60 Recharge offer an amazing value for drivers, they're still high-tech SUVs-and that comes with a high-tech SUV's price tag. Making the switch to e-mobility with a hybrid XC60 is a choice that comes with some amazing savings, both in the short- and long-term.
These savings go beyond simply paying less for gasoline, although that's already a huge benefit! Instead, the XC60 features a wide range of imaginative engineering that translates to a quality driving experience and plenty of long-term savings. Let's take a look at how a Volvo XC60 Hybrid saves drivers money!
The First Way Is Obvious: Fuel
Volvo hybrid cars use both an electric motor and a traditional combustion engine, with plenty of flexibility for switching between the two. This means drivers are able to use the XC60's electric motor for commuting and short-distance driving with the option to employ the combustion engine for difficult terrain or long-distance trips.
As a result, many drivers are able to exclusively use their electric motor for day-to-day driving, which translates to a massive decrease in gas consumption. Recharging at home is always going to be cheaper (and more convenient) than visiting a gas station, and the savings add up fast. Many drivers can easily fit in more than a month of electric commuting for a fraction of the cost of a single tank of gas.
Plus, spending less time at the gas station translates to lower chances of buying overpriced (and underwhelming) gas station food! Win-win! 
Volvo Reliability = Lower Repair Costs
It's no secret Volvo cars are popular because they're considered extremely reliable in the long-term. Indeed, these cars hold on to their value much better than their competitors, and Volvo's engineering means drivers can expect significantly fewer mechanical issues over the course of the vehicle's life.
It shouldn't be hard to see the benefits here. Fewer issues mean a car will need fewer repairs, and that translates into a comfortable amount of savings. Think beyond the initial cost of parts too: this also means saving time and money spent on trips to the Volvo service center!
Finally, once drivers decide to graduate from a XC60 Hybrid, they can trade it into the Volvo dealership (for a considerable amount of value) towards a new electric Volvo!
Two Words: Tax Credits
While these savings can vary dramatically based on state and vehicle model, there are plenty of tax incentives for electric vehicles that can apply to the purchase of a hybrid car! New electric cars ALL potentially qualify for a federal tax credit of up to $7,500. The exact amount awarded depends on which specific model and year purchased, but even low-end savings represent a significant discount towards the vehicle's sticker price.
In addition, these vehicles often qualify for state-level incentives as well. These can vary significantly from state to state, but they can combine with federal tax credits to effectively lower a new hybrid vehicle's cost even further!
It shouldn't be hard to see why electric Volvo cars are such a great investment. They offer an incredible driving experience, incredible electric mileage, and plenty of opportunities to offset their initial cost. Don't forget, drivers are also benefiting from all of the amazing technology and driving innovation that comes standard in new Volvos!
For even more reasons to love Volvo's e-mobility, visit Keystone Volvo in Berwyn to schedule a test drive today!
---
Volvo Cars: Safety and Reliability Defined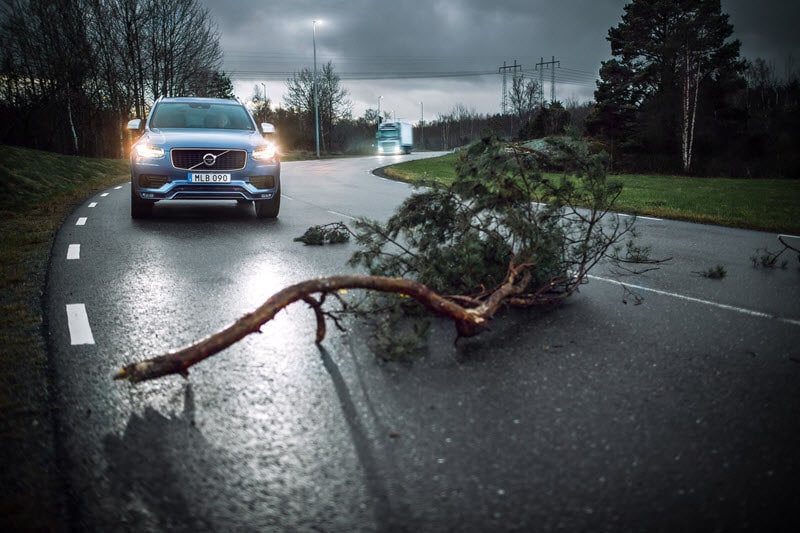 "Volvos are safe cars." 
That's a statement so universally understood that you don't really have to learn it anywhere, it's just a fact you naturally pick up once you start driving.
The numbers back up this reputation. Volvo's 2022 lineup boasts the highest number of 5-star crash test ratings from the NHTSA, along with the highest number of Top Safety Pick+ designations from the IIHS. Across every conceivable safety metric, Volvo cars perform better than any other brand. 
There's no single "secret ingredient" behind Volvo's reputation for safe driving. Instead, all of Volvo's cutting edge safety engineering comes from using decades of hard data in order to fine-tune vehicle performances. 
Much of the same thoughtful engineering that makes Volvo cars so safe also makes them incredibly reliable. While these two designations share a lot of commonality, they're worth exploring separately.
Simply put: let's take a look at what makes Volvo cars so reliable and safe.
Volvo: Reliability Starts With You
The term reliable can mean a lot of different things to different drivers. Regardless of the exact way you quantify it, most drivers will agree that a truly reliable vehicle is one where you never need to question the manufacturer's engineering, design choices, or use of materials. That's where Volvo sets itself apart from every other brand. Owning a Volvo is such a straightforward, intuitive experience that it almost feels like cheating as far as service center visits are concerned. 
As long as you make sure to show up for your routine oil changes-along with replacing items like tires and brake fluid-then you won't have to worry about what's going on under the hood.
If you want further proof, just schedule your next yearly (or half year) Volvo inspection and prepare to be amazed at how quick, intuitive, and straightforward the experience is. 
Volvo: Awareness-Driven Safety
A significant part of Volvo's unique approach to safety is a focus on empowering drivers to navigate difficult situations. This means many of Volvo's safety features are designed to minimize the risk of accidents by providing drivers with complete awareness of their surroundings!
Every new Volvo car comes equipped with several cornerstone pieces of tech, such as lane drift warnings, blind-spot detection, and forward collision avoidance. Drivers also benefit from rear-cross traffic alerts, backup cameras, and lane-keeping assistance! 
Beyond all of these features, Volvo's engineering is also carefully optimized to protect passengers in the event of an unavoidable collision. Remember those five-star awards we mentioned earlier? They're a measure of Volvo's dedication to keeping drivers safe. 
See Volvo's Safety in Action at Keystone Volvo in Berwyn, PA
Of course, it's easy for any brand to talk about how safe and reliable its cars are. However, it's another to put that practice into action. After spending just a few minutes behind the wheel of a new 2022 Volvo car, drivers are sure to be amazed with how responsible, intuitive, and, most importantly, safe the vehicle is.
That's where we come in!
Keystone Volvo Berwyn is the go-to Volvo authority for Berwyn, PA. Between a selection of premium new and used Volvo cars, a flexible Volvo financing center, and a certified Volvo service center, there's something for everyone! Visit us today to see why there's no car like a Volvo, as far as safety is concerned!
---
The Volvo C40 vs. The Volvo XC40: Let's Compare!
Both Cars Come With Some Serious Advantages. Which One Is Best for You?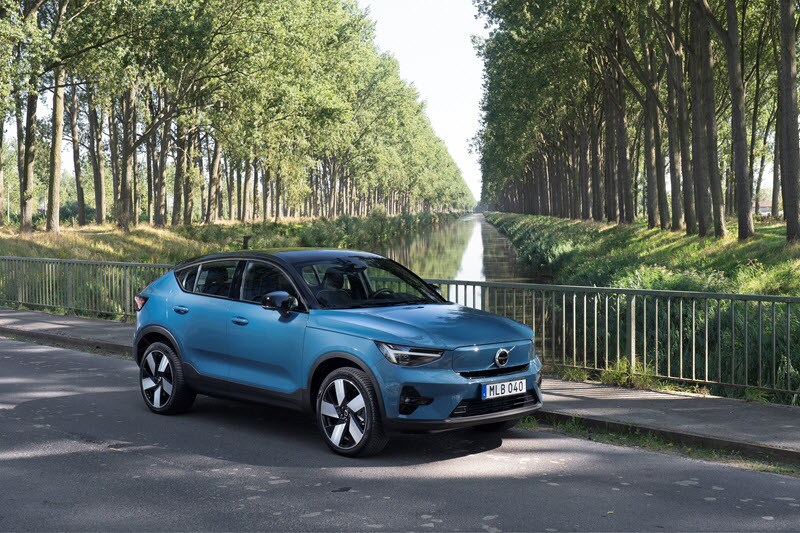 If you're looking to get behind the wheel of a new Volvo car, you've got plenty of attractive options to choose from. The last two years have been some of the best EVER for Volvo's award-winning lineup, with many all-star vehicles getting tune-ups and new features that place them at the forefront of the automotive world.
That's a very fancy way to say, "Volvo has some amazing cars for sale, and drivers have been excited about their 2022 vehicle lineup." Two cars, in particular, the 2022 Volvo C40 and the 2022 Volvo XC40, have been making bold impressions on the auto world. Both vehicles are a masterclass in SUV design, offering drivers the very best the road has to offer. 
That said, unless you plan to buy both of them, one is naturally going to fit your needs better than the other. Let's take a look at the things that set these two cars apart!
Let's Start With the Overlap: Safety
You can basically distill the list of safety features in each car down to the phrase, "They're Volvos". Anybody who's been behind the wheel of a Volvo car before knows the brand's reputation for safety is no joke. Volvo cars consistently come with the best safety features available on the market.
In both the C40 and the XC40, drivers can look forward to a suite of sophisticated safety tech. This includes blind-spot detection, lane-keeping assist, anti-drifting features, and an automated emergency braking system that's able to respond to potential forward collisions with significantly more precision than human reflexes.
Interior: Lavish vs. Luxurious
If you're expecting a Volvo SUV to be anything less than comfortable, you've clearly never actually sat in one. Both vehicles offer an exceptional interior that features elevated seating and a panoramic sunroof. There are a few differences between the two, however.
One of the biggest differences comes from upholstery options. The C40 Recharge is actually the first vehicle to be built under Volvo's groundbreaking commitment to retire leather products, meaning leather upholstery isn't available. Volvo's vegan leather alternatives are easily nicer than conventional leather, so drivers won't miss the animal products much. The C40 also features unique backlit paneling on its doors and dashboard, which imbues the vehicle with a certain sci-fi flair.
At the same time, the XC40 is a masterclass in everything that makes a good SUV comfortable. Between a generous amount of passenger space and countless intuitively designed storage cubbies, the XC40 gives everyone plenty of room to stretch out. Certain trims also come with a new metallic playing on fixtures, and higher-end trims sport an artisanal driftwood finish. 
Now, for the Big Difference: Fuel
The biggest difference between the two vehicles is their fuel source. The 2022 XC40 is a classic high-performance combustion engine, while the 2022 Volvo C40 is only available as a pure-electric vehicle.
In practical terms, the 2022 Volvo XC40 rocks a 184-horsepower turbocharged four-cylinder engine. Higher trims can upgrade this performance to a 284-horsepower variation. At either engine level, drivers can still look forward to incredibly robust handling and plenty of responsive control-even in difficult driving conditions. 
On the electric side of the divide is the 2022 Volvo C40, a vehicle that's been absolutely changing the conversation about what electric vehicles can do. This SUV is at the forefront of Volvo's e-mobility advancements for this reason, as its twin-linked electric motors can produce an incredible 402 horsepower.
You read that correctly. 
Not only is that a power output that dwarfs most high-performance combustion engines, it's also attached to an extra-large battery pack that allows for 225+ miles per charge. Given that the C40 can fully recharge in under an hour, that's impressive. 

Both vehicles offer a tour of Volvo's masterful engineering, but they've each got strengths that make them perfect for different types of drivers. If you have any questions about which vehicle is best for you-or want to schedule a test drive-visit Keystone Volvo in Berwyn today!
---
Have a Safety Plan for All Your Volvo Holiday Driving! 
Drive Safe This Winter!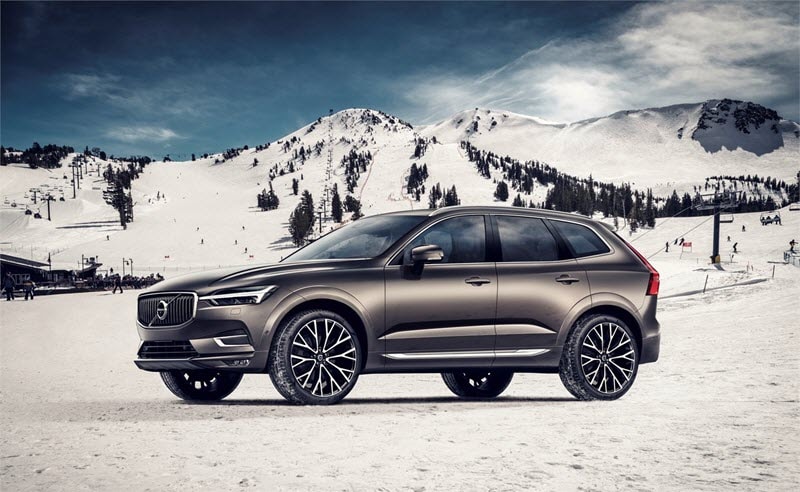 The holidays are a time that has the somewhat contradictory distinction of being some of the most energizing, most relaxing, and most stressful parts of the year. For many, it's a time of family, festivities, and comfort. For others, it can be a nonstop grind of chaotic driving and stressful last-minute errands. 
It shouldn't be surprising that this is a time of the year where automotive accidents increase. Winters in Berwyn, Pennsylvania, can be stressful to navigate under ideal conditions, and sharing the road with dozens of stressed out-of-towners doesn't help. 
If you're getting ready to tackle your holiday driving in a new Volvo, then you're already in great shape. Volvo's world-class reputation for cutting-edge driver assistance and sophisticated safety tech translate to some serious benefits on the road. Getting behind the wheel of a Volvo means you'll be going into the winter with better awareness and vehicle handling than almost any other driver on the road. 
However, even the best cars still have limitations. All of the safety features in the world are still only of limited use to an impaired or distracted driver, after all. 
To that end, here are two critical things to keep in mind to ensure that your holiday drives go smoothly
Let's Start With the Elephant in the Room: Impaired Driving
No matter how confident you feel in your reflexes or driving skills, you should never get behind the wheel of a car if you've been drinking. Driving while impaired-even if you're under the legal limit in Pennsylvania-significantly increases your chances of causing an accident, especially if you're going to be driving in the snow or sharing the road with frantic out-of-town drivers. 
While calling for an Uber or Lyft might not be an expense you're thrilled about paying, it's always, always going to be cheaper than an accident.
Avoiding impaired driving goes beyond being responsible about alcohol, however. During the holidays, you'll want to avoid checking your phone, whenever possible, while you're behind the wheel. If you're expecting important phone calls, consider opting for a Volvo flex mount for your phone. Beyond that, remember that no text message is worth an accident. 
Have an Emergency Kit in Your Car
No matter how well you navigate the snow, there's always the risk of an accident happening that's beyond your control. Factors like wild animals and other drivers mean your chances of experiencing an accident while driving are never truly 0%, so it's a good idea to be prepared with an emergency kit in your car. 
An emergency kit is exactly what it sounds like: tools and supplies you can use to either get your car moving again after an accident or wait safely until help arrives. 
Given how snowy Pennsylvania winters can get, it's non-negotiable to include some sort of ice scraper and snow brush. You can always grab one from your Volvo dealership when you visit for service! You'll also want to make sure you've got jumper cables and road flares. Including a tire jack can also be important if you experience a flat while driving.
Finally, you'll want to make sure you've got the tools to stay warm if the power in your car cuts out, meaning it's a good idea to include blankets or warm clothing. 
If you still need to winterize your Volvo, or need to purchase any Volvo parts and accessories to keep your emergency kit properly stocked, visit Keystone Volvo in Berwyn today! 
There's a reason that Keystone Volvo Cars of Berwyn is the premier Volvo dealership for the Berwyn, Bryn Mawr, King of Prussia, Malvern, Norristown, Plymouth Meeting, Philadelphia, Bala Cynwyd, and West Chester areas. Our selection of affordable new and used Volvos features amazing incentives and competitive financing to make sure nothing stands between you and your next dream car! 
---
Volvo: Helping You Get Through the Holidays
We get it. The holidays can be an incredibly stressful time. While this is a time of year that's theoretically reserved for celebrations of family, tradition, and community, those things can get lost in the stresses of last-minute shopping and cross-country trips to celebrate with relatives. If you're one of the tens of millions of Americans planning to take some sort of road trip over the holiday season, these stresses can compound even further.
While there are few things as uniquely rewarding as starting a week of family festivities after a 20-hour drive, a lot can go wrong in the meantime. That's why Volvo is here to help you get through the holidays. To that end, let's look at three awesome ways Volvo has you covered, to better allow time for what matters most during this time: family and festivities.
Your Volvo Dealership Can Help You With Winterizing Your Vehicle for the Weather You're Visiting-Not Just the Weather You Live In
Winterizing your vehicle means more than just throwing a snow scraper in the back seat. While winter in Berwyn doesn't usually come with full-on apocalyptic blizzards, the place you're visiting might be another story. Visiting family in a place like Minnesota, Colorado, or Maine means dealing with vastly different conditions, and you'll want to make sure your car is up to the task before you leave.
Your local Volvo dealership service center will be able to answer any questions you have about how to best winterize your car for the climate(s) you'll be driving in. They will also be able to perform any service required to get your Volvo winter-ready! This includes oil changes, windshield blade replacements, and vehicle alignments-along with the installation of snow tires if you feel they're appropriate!
Skip the Headaches By Booking Service Online and Using Keystone Volvo Valet
Once the holidays are in full swing, adjusting your plans to deal with the unexpected can be a nightmare. Even something as simple as getting a haircut can seemingly require having to play a game of schedule Tetris with an office holiday swing, an ugly sweater party, and your child's school recital.
Thankfully, Volvo Valet takes the stress out of scheduling service. In the event you need to winterize your car-or just need some tune-ups during the busy holiday season-then Volvo Valet lets you effortlessly schedule your vehicle for pick-up and delivery without having to bat an eye. This function lets you schedule service by allowing Keystone Volvo to pick up and drop off your car from your own home, significantly reducing the amount of driving you have to do!
Remember That Volvo Offers Complimentary Towing for Life!
In the event something unexpected happens over the holidays, Volvo has you covered. We believe the winter should be a season of warming evenings with good company and good food, not a season of breakdowns, flats, and garage visits. Volvo offers a "Tow for Life" program in order to ensure that help is always available during a breakdown.
Driving around during the holidays means dealing with nasty weather and occasionally frantic traffic. As a result, it's no surprise accidents and breakdowns increase during this time. Fortunately, all Volvo cars are covered by the company's "Tow for Life" policy, which provides FREE towing to nearby Volvo dealership service centers-where OEM parts and prompt repairs are waiting!
It can be easy to get lost in the hustle and bustle of the holiday season. No matter how frantic things get, however, it's important to remember what's truly important: making some quality memories by spending quality time with quality people. We can think of no better quality vehicle to do so in than a Volvo.
If you have any questions about how Volvo is here for you during the holidays-or want to schedule a winterization service-then swing by Keystone Volvo in Berwyn today!
---
Here Are the Upgrades That Every New Volvo Car Needs
Looking to Make the Most of Your New Volvo? Read On!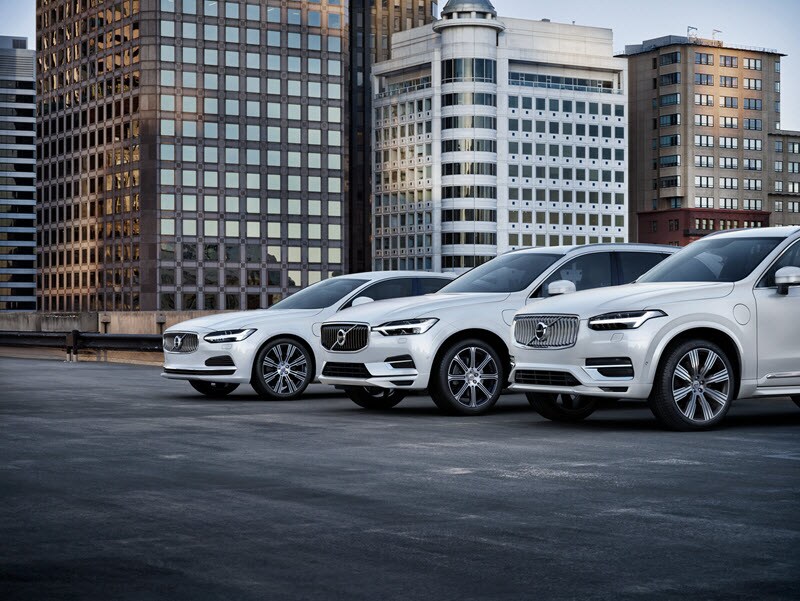 There are plenty of features to look forward to when you buy any new Volvo car, especially within the 2022 model year. Over the last generation of Volvo cars, so many amazing features have become standard, such as infotainment displays, smartphone integration, and-of course-a whole suite of Volvo's signature safety tech. The range of features on your new car doesn't need to stop there, however, as there are plenty of awesome upgrades available for Volvo drivers of all walks of life!
Tired of chattering through chilly Pennsylvania mornings while you wait for your car to heat up? Are you getting tired of opening your car door on a hot summer day and feeling like you just sat down in a dry sauna? These can easily be problems of the past when you opt for a remote start system in your Volvo. Whenever the weather gets unfriendly, you'll be able to bring your Volvo up to a nice comfortable temperature before you even set foot outside. As an added bonus, these systems are good for your engine as well! Remote starting your engine is good for oil viscosity, which translates to a smoother driving experience. 
Meanwhile, opting for a Homelink Rearview Mirror is a good option once you've gotten used to remote starts, as this upgrade lets you completely take the stress out of the end of your daily commute! The Homelink system allows you to remote control multiple devices at your home, which can include things like your garage door and home alarm systems. Depending on what other smart home tech that you have installed, you may even be able to adjust your home's heater and bring up the lights before you even turn into the driveway! 
Depending on which model of new Volvo car you own, you may be able to get some mileage from installing a Volvo trailer hitch! In addition to letting you tow mid-size objects behind models like the 2022 Volvo XC90 and 2022 Volvo V60, you also have the option of installing a bicycle mount. As Volvo's hitch-mounted bicycle carriers can easily haul four large bicycles, they're an absolute game-changer for any outdoor-minded driver. 
Of course, if you're looking to take your Volvo to the next level, three words should be at the front of your mind: Polestar Engineered Optimization. This easy-to-install suite of enhancements has become a must-have for serious Volvo owners, and it can be installed quickly and effortlessly during your next visit to the dealership. 
By making a series of fine-tuned adjustments to your Volvo's internal computer systems, this upgrade is able to unlock a whole new tier of power and performance. You'll be able to feel the difference from the moment that you first get behind the wheel, as a new Volvo car with these upgrades boasts even more horsepower, more responsive handling, and better gas mileage. 
Of course, these accessories only represent a small fraction of the countless ways that you can customize your Volvo. With plenty of flexible OEM parts and countless awesome features spread across different trim levels, you can be sure that there's something on our lot that's absolutely perfect for you! 
There's a reason that Keystone Volvo Cars of Berwyn is the premier Volvo dealership for the Berwyn, Bryn Mawr, King of Prussia, Malvern, Norristown, Plymouth Meeting, Philadelphia, Bala Cynwyd, and West Chester areas. Our selection of affordable new and used Volvos features amazing incentives and competitive financing to make sure that nothing stands between you and your next dream car! Whether you're ready to live in your new Volvo car or just want more information, visit Keystone Volvo in Berwyn today! 
---
The 2021 Volvo XC40 Redefines What It Means to Be an Electric Car. Here's How.
Pure-Electric Has Never Looked So Good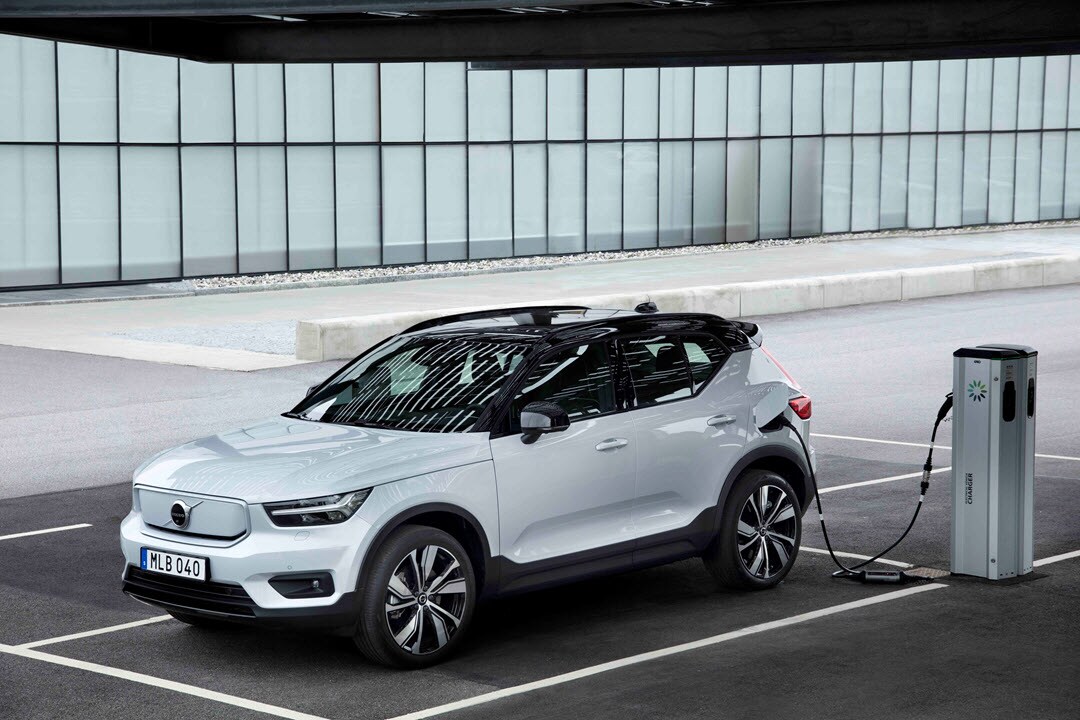 The 2021 Volvo XC40 Recharge is Volvo's maiden voyage into the world of e-mobility, and it's already changing the conversation. Volvo's first full-electric car comes with a host of technical features and electrical optimizations that can easily leave its competition in the dust. 
That's not an idle boast, either. Let's take a look at the specs of the XC40 Recharge's full-electric drive system to understand why this vehicle represents such a stride forward for not just Volvo, but the world of electric cars as a whole. 
Pure Electric = Incredible Range
260 miles. That's how far the 2021 XC40 Recharge can drive on a single charge. You read that correctly. 
Let's take a second to appreciate the significance of that number. The 2021 XC40 Recharge isn't just a sleek, stylish, and sporty drive, it's an SUV that boasts better mileage than its combustion competition. In fact, the XC40 Recharge's driving range is better than many combustion-engine sedans. 
Don't be surprised if you can comfortably fit an entire week's worth of commuting into a single XC40 battery charge. 
This groundbreaking driving range doesn't come with any compromises in performance either. The XC40 Recharge offers drivers an incredible amount of power, able to accelerate from 0 to 60 miles per hour in under 4.9 seconds. From open country roads to crowded city streets, the XC40 Recharge offers intuitive power and responsive handling. 
Recharge Times? What Recharge Times?
Long ranges on electric vehicles aren't always impressive on their own. At the end of the day, it's hard to be enthusiastic about your ability to fit an entire week of commuting into a single charge if you have to spend all day Saturday waiting at a charging station. 
Recharge times have come a long way since electric vehicles first drove off the assembly lines, and Volvo's unique battery technology easily stands out from the competition. Earlier electric vehicles were hampered by recharge times that could last as long as 40 hours, meaning that drivers had to let their cars sit in one place for two full days if they wanted a complete charge. Today, charges that used to be measured in hours can now be measured in minutes.
That's not an exaggeration; the 2021 Volvo XC40 Recharge can reach an 80% charge in just 40 minutes when charged in the right circumstances. Not only can you fit an entire week of driving into a single charge, but you'll also be able to finish a recharge-from empty-in under an hour. 
Charging at Home Has Never Been Easier
When electric vehicles first appeared on the market, drivers were skeptical about how practical it would actually be to charge them. After all, benefits like a long driving distance don't mean much if you can only charge your vehicle at a single lot one town over. 
Volvo's cutting-edge at-home charging systems means that you can enjoy the XC40 Recharge's fast recharge times without ever having to leave the comfort of your garage. These kits are easy to install by yourself, and allow you to set up 150kW DC fast charging to maximize your recharge speed! 
The benefits of owning a new 2021 Volvo XC40 Recharge don't end there. Beyond the vehicle's incredible full-electric powertrain, drivers can also look forward to an immaculately designed interior and plenty of cutting-edge tech. If you'd like even more reasons to be excited about Volvo's full-electric masterpiece, then visit Keystone Volvo in Berwyn today to schedule a test drive! 

There's a reason that Keystone Volvo Cars of Berwyn is the premier Volvo Dealership for the Berwyn, Bryn Mawr, King of Prussia, Malvern, Norristown, Plymouth Meeting, Philadelphia, Bala Cynwyd, and West Chester areas. Our selection of affordable new and used Volvos features amazing incentives and competitive financing to make sure that nothing stands between you and your next dream car! Whether you're ready to live in your new Volvo car or just want more information, visit us today!
---
Here's How Switching to an Electric Volvo Car Saves You Money
No other brand does e-mobility like Volvo. Here's why that's awesome for your bank account.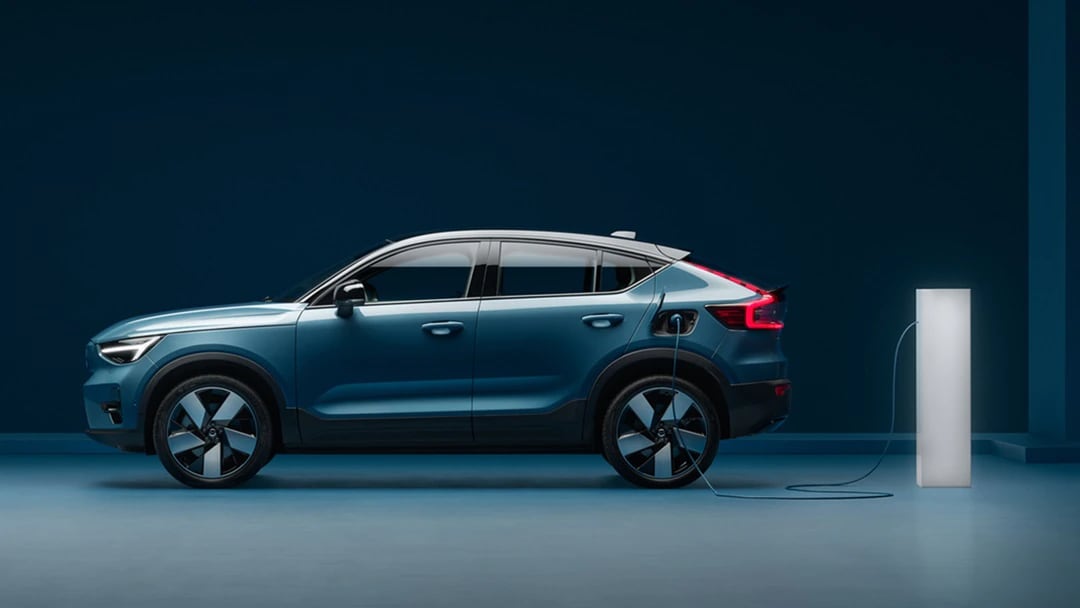 Volvo has been making waves since first announcing its plans to go fully electric by 2030. While this would seem like an impractical pipe dream for a different automotive brand, the first wave of Volvo's e-mobility options to hit the market shows that they take this goal seriously. 
Vehicles like the 2021 Volvo XC40 Recharge and the 2021 Volvo C40 recharge have proven to drivers that switching to fully electric power doesn't come with a loss in power, performance, or handling-quite the opposite!  
In addition to providing top-notch vehicles, Volvo's e-mobility options also come with some serious savings. Let's look at how switching to an electric Volvo car can save you money! 
Let's Start With the Obvious: Gas
It goes without saying that switching to an electric car means you'll never have to worry about stopping by a gas station again. While this is a benefit that often feels like it's worth the price tag of a new Volvo electric car on its own, it does mean that you'll need to find a new go-to place for Slim Jims.
While it may be obvious that switching to electric cars saves you money on gasoline, you might not appreciate just what those savings look like. The average driver who does most of their fueling at home can expect to save between $800 and $1,000 in their first year alone! Those savings add up quickly, and it's not rare to see them total the cost of a pre-owned car over your vehicle's life!
Electric Motors = Fewer Moving Parts = Less Maintenance
The simplicity of electric motors means that your electric Volvo car will be spending a lot less time in the garage than its combustion counterpart. Gasoline engines are large, complex machines that require several smaller support systems to stay running. Beyond the wider margin for things breaking, it also means that you're going to need recurring fluid changes in order to keep your vehicle running. 
By contrast, electric vehicles distill a lot of complex systems into electric motors that have fewer moving parts. This means that there's a smaller chance for systems to fail while driving, and it also eliminates the need to replace things like coolant or engine oil. Over time, drivers can expect to save as much as $4,000 on repairs-based on the average cost across a vehicle's life. 
Safety Features Mean Fewer Costly Accidents
While you don't need to buy a new Volvo electric car to take advantage of all of Volvo's amazing safety features, the fact that all of Volvo's new models come standard with cutting-edge tech is a huge benefit. It's no secret that Volvo is an industry leader in safety innovations, having pioneered several features that have since become standard in ALL cars. 
Drivers can look forward to features like lane-keeping assistance and blind-spot detection. Newer Volvo models also will come with forward collision detection and adaptive braking, along with a suite of city safety features designed to keep drivers aware of changing conditions in stressful traffic. All of these features work together to keep drivers safe by maximizing their awareness of road conditions that could lead to collisions. 
It's not hard to see the benefits of getting into fewer accidents. Even minor fender benders can cost a considerable amount of money, especially if they affect your insurance premiums. By significantly decreasing the risks of getting into an accident, new Volvo models save you serious money on repairs. 
These aren't just good electric cars-they're good cars. Period. If you'd like even more reasons to fall in love with Volvo's electric lineup, then swing by Keystone Automotive in Berwyn today!
---
Buying vs. Leasing a Volvo in 2021: Which One Is Right for You? These Are the Key Differences Between Buying and Leasing a Volvo Car!
So, you've finally decided to make a move on your new Volvo car. Now for the big question: buying or leasing? There are vital differences between the two that can dramatically affect the value that you get out of them. Depending on your finances, driving needs, and overall preferences, the value you get out of buying a new Volvo car can vary.
Let's take a look at some of the key differences between buying and leasing a Volvo car! Buying
To get the obvious out of the way: buying a car means that you own it outright. Once your name is on the dotted line, you're free to do whatever you want with your new vehicle.
If you're the kind of person who enjoys customizing their cars, this is a no-brainer. Having total ownership means that you're able to make whatever modifications you want to your vehicle. If you're planning to make adjustments for off-roading (or just really love neon interiors for some reason), owning your car gives you the freedom to do so.
Additionally, you'll be able to sell your vehicle whenever you want. Whether you pay off the entirety of your new Volvo loan or decide to upgrade after you've paid off a certain amount, you've got plenty of flexibility there too. Buying a car is generally more straightforward of a process than leasing one, especially if you're worried about your credit score. While buying may be a bit more expensive upfront, you offset that initial cost with lower interest rates and plenty of refinancing options. Ultimately, the vehicle becomes less expensive to have the longer that you own it.
Leasing
While leasing a Volvo car is a comfortable, easy-to-navigate process, it does come with more considerations than buying one. By signing a lease, you agree to make monthly payments in order to drive a new Volvo car for a set period of time. Although the month-to-month cost is often lower than buying a vehicle, you have to either return the car or buy it outright for a prorated amount.
If you're looking to drive a new Volvo for an affordable price, then leasing is your best bet. You'll always be driving a recent model that's covered by a generous warranty and potentially eligible for free oil changes and other scheduled services. You also won't have to worry about maintaining your car's value--although you'll want to make sure that you keep it clean and scratch-free!
Leases will also come with a fixed amount of miles, with additional charges incurred if you go over them. Depending on how much you drive, this can be a massive consideration. If you anticipate consistently going over the lease's allocated mileage, then you'll quickly lose the savings versus buying it outright. Conversely, you're not awarded credit for unused miles, so you want to make sure you'll be driving enough to justify the amount you're paying.
Care by Volvo
If neither of these options sounds exactly like what you need, there's actually a third one: Care by Volvo. This revolutionary new service streamlines many of the advantages of leasing a car without the same commitments. If you're looking for a practical short-term Volvo lease, Care by Volvo might have the best value for you.
Similar to leasing a vehicle, Care by Volvo gives you temporary ownership of a vehicle that you're expected to return at the end of your contract. While leases are almost always for fixed amounts of time, this option allows you to pay on a month-by-month basis, with the option to end your agreement at any time after 5 months.
This subscription cost includes factory-scheduled maintenance, along with protection for both excess wear and wheel replacements, meaning that you won't be out-of-pocket for most vehicle repairs. You'll also benefit from pre-selected car insurance coverage, which saves you the headache of navigating the insurance world.
Care by Volvo is an excellent option if you're working temporarily in an area, or want to stay flexible ahead of potential driving changes in the near future.
If you'd like to learn more about which Volvo option is best for you, then swing by Keystone Volvo in Berwyn today!
There's a reason that Keystone Volvo Cars of Berwyn is the premier Volvo Dealership for the Berwyn, Bryn Mawr, King of Prussia, Malvern, Norristown, Plymouth Meeting, Philadelphia, Bala Cynwyd, and West Chester areas. Our selection of affordable new and used Volvos features amazing incentives and competitive financing to make sure that nothing stands between you and your next dream car! Whether you're ready to live in your new Volvo car or just want more information, visit Keystone Volvo in Berwyn today!
---
Maintenance on an Electric Volvo Car vs Internal Combustion Engine
A snapshot of maintenance checklists: Electric Volvos vs the standard internal combustion engine.
The popularity of electric vehicles (EV) is on the rise, and we can all understand why. With car manufacturers' research and ingenuity, many EVs perform just as well as gas-powered vehicles. And with the overall savings and benefits to the environment, electric Volvos are a true contender on any car lot.
But how does general maintenance of an electric Volvo differ from that of a gas-powered vehicle? We'll break down some of the major differences and answer many of your initial questions.
Many cars will have the same maintenance check points for systems such as tires and brakes, interior safety mechanisms, and cabin heating/cooling elements. We'll focus on the maintenance of the engine - since that's the system with the most differences for an EV and a gas-powered vehicle.

What Is an EV … and BEV, HEV, PHEV?
Electric Volvos come in all shapes and sizes. And the engine configuration is one more option within many car manufacturers. Let's start with basic definitions.
EV and BEV: Electric vehicle and battery electric vehicle - These cars do not have a combustion engine and therefore do not require gasoline. They run on battery power that is rechargeable at home or many public charging stations.

HEV: Hybrid electric vehicles - HEVs use both a combustion engine and an electric motor with energy from a battery. The battery is charged by regenerative braking.

PHEV: Plug-in hybrid electric vehicles - As the name suggests, these vehicles can be plugged into a specialized outlet in order to recharge the battery. There are two kinds of PHEVs: extended range electric vehicles (with an electric motor to generate movement and combustion engine to create electricity) and parallel PHEV (using electric motor and combustion engine for movement).
For routine maintenance, any hybrid vehicle will follow a maintenance schedule similar to a gas-powered vehicle due to the combustion engine. EVs and BEVs are strictly electric vehicles and have their own list of maintenance check points.

Maintenance for a Gas-Powered Vehicle

A combustion engine has many moving parts requiring sufficient fuel and lubrication to keep the parts moving smoothly and efficiently. Check with your car manufacturer or your car's owners' manual for specific maintenance for your vehicle.
Here's a list, by timeline, of gas-powered engine maintenance.
(Every 1,000 miles) Check oil levels (and add if necessary)
(Every 3,000-5,000 miles) Change the oil
(Once a year or 20,000 miles) Change the engine's air filter
(Once every two years or 40,000 miles) Change the transmission fluid Change the radiator fluid Replace spark plugs Change the differential fluid
(Once every five years or 70,000 miles) Replace the serpentine belt
Maintenance for an EV/BEV Volvo
The list of maintenance is smaller on an EV than a gas-powered vehicle. Be sure to check with the car manufacturer to obtain a full list of suggested and required maintenance for an EV.
EVs do not have a combustion engine, so they do not need radiator fluid, spark plugs, timing belts, fuel filters, oil, or oil changes. Fewer moving parts and a lack of oil changes dramatically increases their lifespans.
Here's a list, by timeline, of EV engine maintenance.
(Every 7,500 miles)
Check coolant levels for battery Check the power inverter, accessory power, and charger modules
(Every five years) Drain and replace all vehicle coolant levels
(Every seven years) Check the battery pack, especially if it's not retaining a full charge
There's significant time and financial savings over the life of an EV over a gas-powered vehicle. In addition to these savings, making the switch to an electric vehicle also comes with a variety of additional benefits, including improved handling, better safety, and a smoother drive.
If you'd like even more reasons to fall in love with an electric Volvo, then swing by Keystone Automotive in Berwyn to learn more!
There's a reason why we're the top electric vehicle dealership for Berwyn, Cicero, Forest Park, Lyons, and Maywood! With our premium selection of new Volvo cars, used Volvos, and certified pre-owned Volvos, we've got something for everyone! Between our affordable prices, competitive financing, and gorgeous Volvo incentives, your next dream car is just one call away.
---
Here's What You Need to Know to Install a Home EV Charging Station
The Benefits of Having an EV Charger Installed at Your Home. It won't be long before public charging stations are on every street corner like gas stations and those people that flip signs with an easy-going flare the rest of us may envy. But the most practical and cost-effective way to charge your EV is at home. All electric cars come with charging units that plug into a standard 120-volt three-prong plug- which is totally serviceable but can take quite a while to charge. This is why many EV owners are choosing to upgrade their home charging to Level 2.
Steps to Installing your Home EV Charging Stations
First, you'll need an electrician to install a dedicated 240-volt line in your garage or wherever you think you'll be parking your car. This is just like adding an outlet for a washer or dryer. Obviously, this is an extra investment, but you'll be saving yourself time and money in the long run. Level 2 chargers take only around four hours to "fill" an EV's battery. Whatsmore, many states offer incentives to make home installation more affordable. There are even apps to let you know if your power company is offering any discounts during off-peak hours. There are two charging systems you can get for your home: a hard-wired, wall-mounted unit; or portable, electrical vehicle service equipment (EVSE). The wall-mounted unit will cost more (and you'll have to have that installed as well) but they tend to be more durable. They're made to withstand the elements as some local codes may require you to have a fixed-mount unit. If you're having the new line and a station installed- just be sure it's where you want it. Most charging cables are 15-25 feet long, so depending on where you'll be parking, where the car's port is, etc., you'll need to take that into account. An EVSE is portable. So, yeah, that's the plus. Nowadays, almost all EVSEs will handle either Level 1 or 2 charging (just make sure you've got that 240-volt line if you're using Level 2). Again, they may not last as long, but they cost less and you can take them anywhere. And that's all you need! A little more of an investment will have you charging at home quickly and easily. Now to just look into how to flip signs while looking cool…
---
Volvo Cars Will be Fully Electric By 2030!
The Future of Volvo Electric Vehicles Is Looking Bright!

New Volvo Cars have always been synonymous with cutting-edge innovation. Since the Swedish automaker first opened its doors almost a century ago, Volvo has constantly pushed the envelope in key areas like safety, accessibility, and luxury. Now, Volvo is making massive commitments to the future of electric vehicles with a pledge to go 'fully electric' in the next ten years.
This ambitious 2030 deadline comes as Volvo has cemented its role at the forefront of the EV and PHEV world with recent models. Recent Volvo plug-in electric vehicle models include the 2021 Volvo XC90 Recharge, along with the S90 Recharge and V60 recharge. Every entry in this all-star lineup has challenged the notion that PHEV vehicles require making sacrifices in drive power, price, or comfort by providing drivers with all-star drivetrains and premium interiors. 
There's a lot of reasons to be excited about regarding the future of electric vehicles. Many of these models are already more efficient than their combustion counterparts in both driving range and cost of fuel. In fact, some New Volvo Cars can already get more than 300 miles on a single charge AND cost less on average to 'fuel' with a recharge. You can expect these gaps to widen further as automotive brands like Volkswagen continue to invest in electric vehicle technology. 
Although 2030 might seem like a long way away, Volvo is already moving fast. In addition to this fully-electric commitment, Volvo is also aiming for electric vehicles to represent half of all total sales by 2025--with PHEV cars accounting for the other half. Volvo drivers can already enjoy instant-classics like the XC60 Recharge or the S60 REcharge, and it's not hard to imagine this lineup expanding even further. 
With all of the exciting announcements that Volvo has made, drivers can expect to start coming pretty fast. Eyes are already turning to their 2022 lineup, and we'll likely be hearing more specifics about their roadmap to an all-electric lineup at trade shows this summer. In the meantime, visit Keystone Volvo for even more reasons to get excited about these developments in Volvo electric vehicles. 

There's a reason that Keystone Volvo Cars of Berwyn is the premiere Volvo Dealership for theBerwyn, Bryn Mawr, King of Prussia, Malvern, Norristown, Plymouth Meeting, Philadelphia, Bala Cynwyd, and  West Chester areas. Our selection of affordable new and used Volvos features amazing incentives and competitive financing to make sure that nothing stands between you and your next dream car! Whether you're ready to live in your new Volvo car or just want more information, visit Keystone Volvo in Berwyn today!
---
Plug-In Hybrid vs. Electric Vehicles
Eco-Friendly Luxury Vehicles Available at Keystone Volvo Cars of Berwyn 

There's a lot of buzz surrounding electric vehicles and plug-in hybrid electric vehicles. Almost every major automotive company has been unveiling electric vehicles or plug-in hybrids, and Volvo is at the forefront of that push towards renewable energy with optimal safety features to boot.  
But what does it all mean? Which option is the most environmentally friendly? 
Plug-in Electric Hybrid Vehicles (PHEVs) 
As their name suggests, these vehicles run on a combination of internal combustion engine power and a rechargeable battery. Most PHEVs will use energy from the vehicle's rechargeable battery first, meaning that it's possible to recharge between commutes without ever having to use fuel. Volvo's plug-in hybrid models include the V60 Recharge Plug-in Hybrid, XC60 Recharge Plug-in Hybrid, S90 Recharge Plug-in Hybrid, S60 Recharge Plug-in Hybrid, and the XC90 Recharge Plug-in Hybrid. 
True to the name, these cars plug into a charging station, and it's worth investing in a PHEV home charging station when you get one. 
Electric Vehicles


Other Volvo models such as the Volvo XC40 Recharge are pure electric. This means that they don't include a combustion engine at all - they run solely on battery power. They get pretty impressive mileage, with some able to comfortably drive more than 300 miles on a single charge - saving you hundreds of dollars in fuel each year. 
The lack of a combustion engine also makes electric Volvo vehicles more comfortable. Driving tends to be quieter and more responsive. Drivers looking for safe and sustainable electric vehicles should strongly consider seeing Volvo's innovations in electric vehicles.
If you'd like to learn more about Volvo's electric or plug-in hybrid vehicles, come to Keystone Volvo Cars of Berwyn today! Whether you're looking for a reliable weekend vehicle or want to make the commute more comfortable, we've got something for you. Keystone Volvo Cars of Berwyn serves Broomall, King of Prussia, Norristown, Phoenixville, and West Norriton with the best selection of Volvo cars, crossovers, and SUVs in the area. 
---
Volvo Stages Extreme Crash Tests for More Authentic Accident Results
Volvo's Extreme Crash Tests Help Educate First Responders on Passenger Extrication
Volvo has been a leader in the automotive safety realm and shows no signs of slowing down when it comes to finding new ways to make vehicles safer. Just when we thought Volvo couldn't possibly out-do themselves, they went ahead and took 10 brand-new Volvo vehicles and dropped them 98 feet from a crane. 
Real-life auto accidents aren't necessarily best represented in a controlled environment, such as in lab crash tests, which is why Volvo decided to take things up a notch. Volvo worked in conjunction with Swedish first responders to learn how to extract passengers and drivers from totaled vehicles in the shortest amount of time. By recreating the most extreme scenarios of car accidents at high speeds, they can determine how Volvo cars bear the impact and how fast they can extricate a person using the Jaws of Life. Having these extreme crash tests educates first responders on how to best use the Jaws of Life on a totaled vehicle - without wasting precious time. 
Using late-model Volvos allows first responders to become familiar with the latest in automotive design and technology - and how it looks after sustaining a horrific crash. Along with this initiative, Volvo has an Accident Research Team in Sweden that investigates Volvo-involved accidents to ascertain the cause and effects of the crashes. The data collected from these investigations is used to improve safety features and vehicle design. 
Volvo always finds a way to outdo itself year after year. The investment in vehicle safety is nothing short of impressive and it shows that Volvo is a brand that's to be trusted. Come to Keystone Volvo Berwyn to learn more about what the Volvo brand has to offer. We're the premier Volvo dealer for cities near Broomall, King of Prussia, Norristown, Phoenixville, and West Norriton. Whether you're looking for new or used Volvo cars, crossovers, or SUVs, we've got something for you. 
---
Shop Certified Pre-Owned Volvos in Berwyn

Looking for a High-Quality Volvo That Won't Break the Bank?
If you're in the market for an affordable, high-quality Volvo car, crossover, or SUV, then it's hard to do better than one of the Certified Pre-Owned vehicles at Keystone Volvo in Berwyn, Pennsylvania. Our inventory of used and certified pre-owned Volvos means that we've got a great car for every driver's price range.
The Certified Pre-Owned Volvo program allows drivers to get Volvos from model years between 2017 and 2021 for a dramatically lower price than if they were purchased new. This doesn't mean that you'll be getting a bargain bin vehicle, however. Every single one of our certified pre-owned cars is required to pass a rigorous inspection before it can be listed for sale. 
This 172 point inspection covers both vital elements to ensure that the car is functioning properly, and checks to ensure that the driver can expect a clean and comfortable vehicle from the moment that they first get behind the wheel. Safety is Volvo's utmost priority, and we work to ensure that all of the innovative safety features of your vehicle are working perfectly. We also check all of the mechanical systems to ensure that there aren't any unpleasant surprises waiting underneath the hood. Finally, nobody likes dealing with mysterious stains on their upholstery, so we also ensure that the interior is so clean that it's indistinguishable from a factory model. 
Purchasing a certified pre-owned vehicle is a great way to make a recent Volvo model fit comfortably within your price range. In fact, our certified pre-owned program holds our cars to such a high-quality standard that the only way you'll be able to tell it's pre-owned is from the incredible price. Additionally, all of our certified pre-owned vehicles come with a 5-year Unlimited Mileage Warranty!

Keystone Volvo Berwyn is your destination for all things Volvo. We're the premier Volvo dealer for cities near Broomall, King of Prussia, Norristown, Phoenixville, and West Norriton. Whether you're looking for new or used Volvo cars, crossovers, or SUVs, we've got something for you.
---
Let's Compare the Volvo XC90 with the Audi Q7
Find the Right Volvo for You at Keystone Volvo Berwyn
There's a lot of exciting stuff happening in the mid-size luxury crossover market. The Volvo XC90 has been making waves for its sleek design, generous space, and reliable under-the-hood power. Meanwhile, the Audi Q7 has been getting attention for similar things. We figured that we'd compare them in order to show off all of the awesome features available in the newest XC90. 
Engine
Volvo XC90: Supercharge-enabled T6 engine with 316 horsepower. Additionally, a 400-hp PHEV with a T8 engine is available. 
vs.
Audi Q7: A 248-hp turbocharged four-cylinder engine with the option of a turbocharged 3.0-liter V-6 that produces 335-hp. 
Safety
Volvo XC90: Five-star crash-test rating from the NHTSA. Top Safety Pick from IIHS. 
vs.
Audi Q7: Has not yet been evaluated by the NHTSA for its 2021 model. 
Interior
Volvo XC90: Intuitive design centered around maximizing passenger comfort without decreasing cargo capacity. 9.0-inch touchscreen system with Apple CarPlay and Android Auto integration. Mobile wi-fi hotspot with potential 5G integration. 
vs.
Audi Q7: Minimalist, modern design focused on providing cargo space. 10.1-inch infotainment touchscreen that comes standard on new Audi Sedans. Virtual Cockpit digital gauge display, 4G LTE Wi-Fi, along with Apple CarPlay/Android Auto integration. 
Driver Functions
Volvo XC90: Forward-collision warning with automated emergency braking. Blind-spot monitoring with rear cross-traffic alerts. Lane departure warning with real-time traffic monitoring. 
vs.
Audi Q7: Automated emergency braking. Optional lane-departure warnings with lane-keeping assist. Optional cruise control with adaptive driving modes. 
Starting Price
Volvo XC90: $49,995
vs.
Audi Q7: $56,045
It doesn't seem like much of a competition to us! As you can see, the Volvo XC90 manages to outperform the Audi Q7 while still offering a lower price tag! If you're looking to add some signature Volvo luxury to your driving without breaking the bank, it's hard to do better than the 2021 Volvo XC90! 

If you'd like to test drive this amazing vehicle, swing by Keystone Automotive today! Check out our selection of premium new vehicles or certified pre-owned cars! Our Volvos are perfect for Pennsylvania drivers, one stop and you'll know why. With a "No Hype, No Pressure" policy, we'll make sure that you find the Volvo that's best for both your driving needs and your budget!
---
Shop New & Used Volvos at Keystone Volvo Cars of Berwyn
Trust Keystone Volvo Cars of Berwyn to Get You on the Road in Safety & Luxury
If you're in the market for a new or used Volvo car, SUV, or wagon, look no further than Keystone Volvo Cars of Berwyn. Keystone Volvo Cars of Berwyn has been in business since 1957 and is 100% family-owned and operated. Keystone Volvo Cars of Berwyn operates on a "No Pressure, No Hype" attitude to make our customers feel like they can take their time in shopping for a new or used Volvo. The experienced sales staff is committed to optimal customer service and no question or concern is off-limits. 
Keystone Volvo Cars of Berwyn also has an impeccable service and maintenance department to ensure your Volvo car, wagon, or SUV stays on the road. Not only do we have a great team of service technicians, but we also offer plenty of maintenance specials for you to save a few dollars on repairs or routine maintenance. If your Volvo needs any parts, our Volvo parts department is on standby to get you anything you need. 
What sets us apart from other Pennsylvania Volvo dealerships is our Keystone Kash rewards program which allows you to earn money back on parts and services purchases. It's a win-win!
Keystone Volvo Cars of Berwyn happily serves the Berwyn, Bryn Mawr, King of Prussia, Malvern, Norristown, Plymouth Meeting, Philadelphia, Bala Cynwyd, and West Chester areas with the best selection of new and used Volvos. Come to Keystone Volvo Cars of Berwyn today at 497 E Lancaster Ave in Berwyn, PA, and get ready to cruise US-30, US-202, I-476, or I-76 in style.